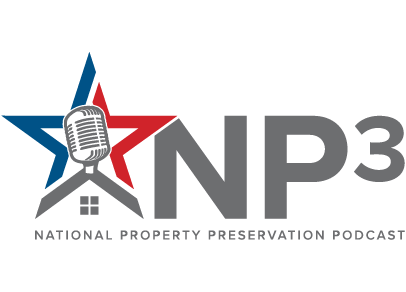 Introducing NP3: National Property Preservation Podcast
June 25, 2021
Keep your ear to the pulse of the mortgage field services industry with a podcast covering the latest hot topics, issues and happenings impacting this ever-changing world.
Created to compliment the annual National Property Preservation Conference (NPPC), the only event solely dedication to property preservation in the default servicing space, conference emcee and podcast host Tim Rath will engage an eclectic lineup of guests comprised of industry leaders and influencers for real and relevant conversation.
In the first episode, Safeguard Properties CEO Alan Jaffa highlight a recently released company report offering a glimpse at what the mortgage field services industry should expect in 2021.
The latest episode of NP3 features Ed Delgado, Managing Director of Mortgage Policy Advisors and Chairman of the Five Star Institute. He discusses the state of housing as it relates to the mortgage servicing industry and what's to come for the remainder of 2021.
Stay updated on future episodes by visiting https://np3.buzzsprout.com or searching your favorite podcast directory. Like and subscribe to never miss an episode!
For more information on this year's conference, visit www.nppconf.com.
Related posts
The 2022 Atlantic hurricane season officially began on June 1, with the National Oceanic and Atmospheric Administration's (NOAA) Climate Prediction Center, a division of the National Weather Service,…
Late last year, Safeguard Properties began contracting with the Military Warriors Support Foundation (MWSF), a non-profit organization that provides a variety of programs for our nation's combat…