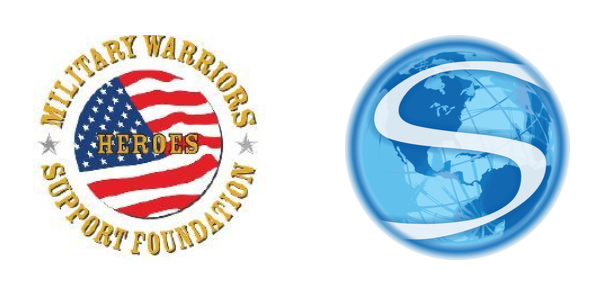 Safeguard Properties Works with Non-Profit to Welcome Veterans to New Homes
May 06, 2022
Late last year, Safeguard Properties began contracting with the Military Warriors Support Foundation (MWSF), a non-profit organization that provides a variety of programs for our nation's combat wounded veterans and Gold Star spouses. Through their Homes4WoundedHeroes program, they provide mortgage-free housing for wounded veterans and their families. When Safeguard's Director of Business Development Carrie Tackett met Andrea Dellinger, SVP at MWSF, at a conference, both women saw the potential in a mutual relationship.
Safeguard Properties has been able to leverage our position as the leader in the mortgage field services industry, completing the renovations for MWSF at reasonable costs, with responsive service. Our talented, nationwide network of vendors complete the renovations and repairs necessary to allow MWSF to gift a deserving veteran a beautiful, safe, mortgage-free home. Since October 2021, we've been proud to work on several of MWSF's homes and we look forward to many more in the future.
About Military Warriors Support Foundation
Military Warriors Support Foundation is a 501(c)(3) non-profit charity, founded by LTG Leroy Sisco (Ret.) celebrating 15 years in 2022 of providing crucial transitional support for our nation's combat-wounded heroes, Gold Star spouses, and their families. Their programs focus on housing and homeownership, recreational activities, transportation assistance, and leadership development. Through select programs, they are well on their way of awarding 1,000 mortgage-free homes in all 50 states and over 130 payment-free vehicles. In addition to the home or vehicle, the families receive family and financial mentoring. Over $24.4 M in hero personal debt has been paid off through the mentorship program. For more information, visit MilitaryWarriors.org.
Contact us today to learn how Safeguard can keep your properties protected.
Related posts
The 2022 Atlantic hurricane season officially began on June 1, with the National Oceanic and Atmospheric Administration's (NOAA) Climate Prediction Center, a division of the National Weather Service,…
On Thursday December 2, Safeguard Properties hosted its fourth quarter industry webinar titled "How to Determine Occupancy – Finally Answered". COO Michael Greenbaum hosted the online event, sharing…