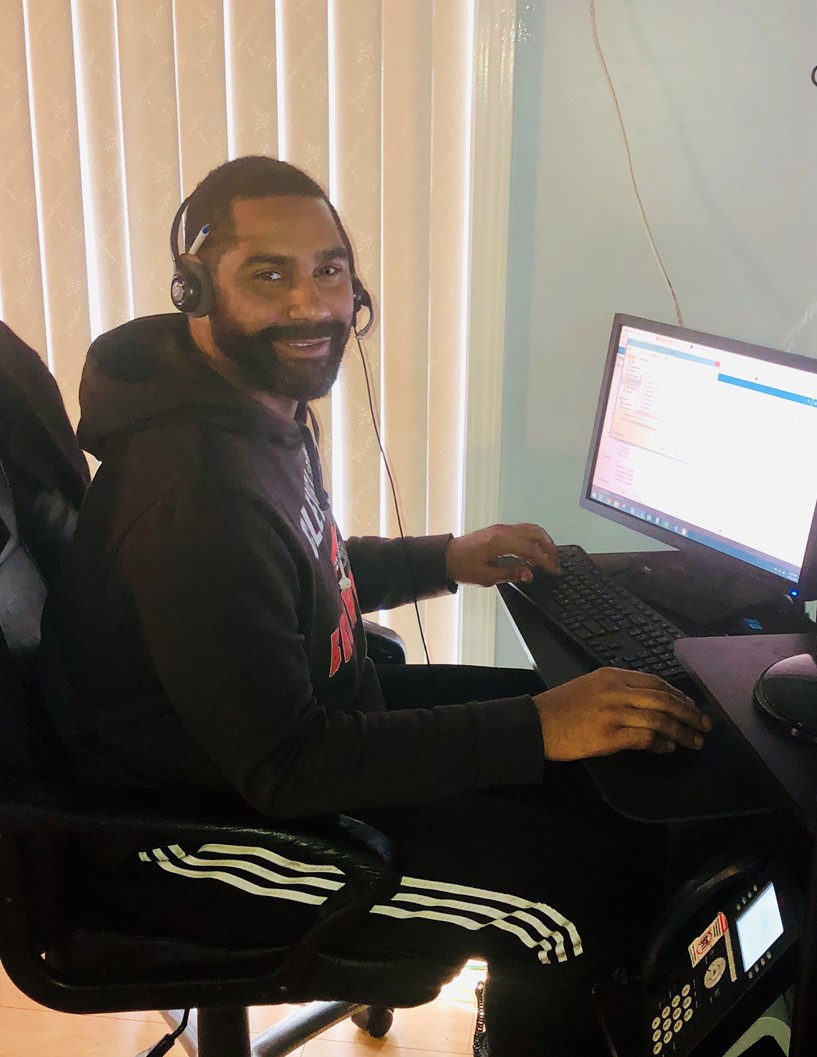 Stay-At-Home Stories
April 30, 2020
While operating under stay-at-home orders, Safeguard is offering a glimpse into the spaces where our friendly faces are grinding away every day. Learn more about our employees and their daily lives from the comfort of their homes.
Name: Matthew Robinson
Job Title: Lead Vendor Recruiter
Job Description: Matthew's responsibilities are to help develop, organize, and deliver on the needs of the business for vendors. He helps lead the efforts to find qualified vendors throughout our network. This includes calling, searching databases, networking, delivering vendors, and any other activity to support our overall vendor network.
Home Life: Matthew lives in Ellet, Ohio, and currently shares his home "office" with his wife (also working remotely), and 2-year-old daughter. His work space is located in the basement with a great view of his backyard. He enjoys having the convenience of being able to work from home without dealing with the long daily commute.
Related posts
The 2022 Atlantic hurricane season officially began on June 1, with the National Oceanic and Atmospheric Administration's (NOAA) Climate Prediction Center, a division of the National Weather Service,…
Late last year, Safeguard Properties began contracting with the Military Warriors Support Foundation (MWSF), a non-profit organization that provides a variety of programs for our nation's combat…