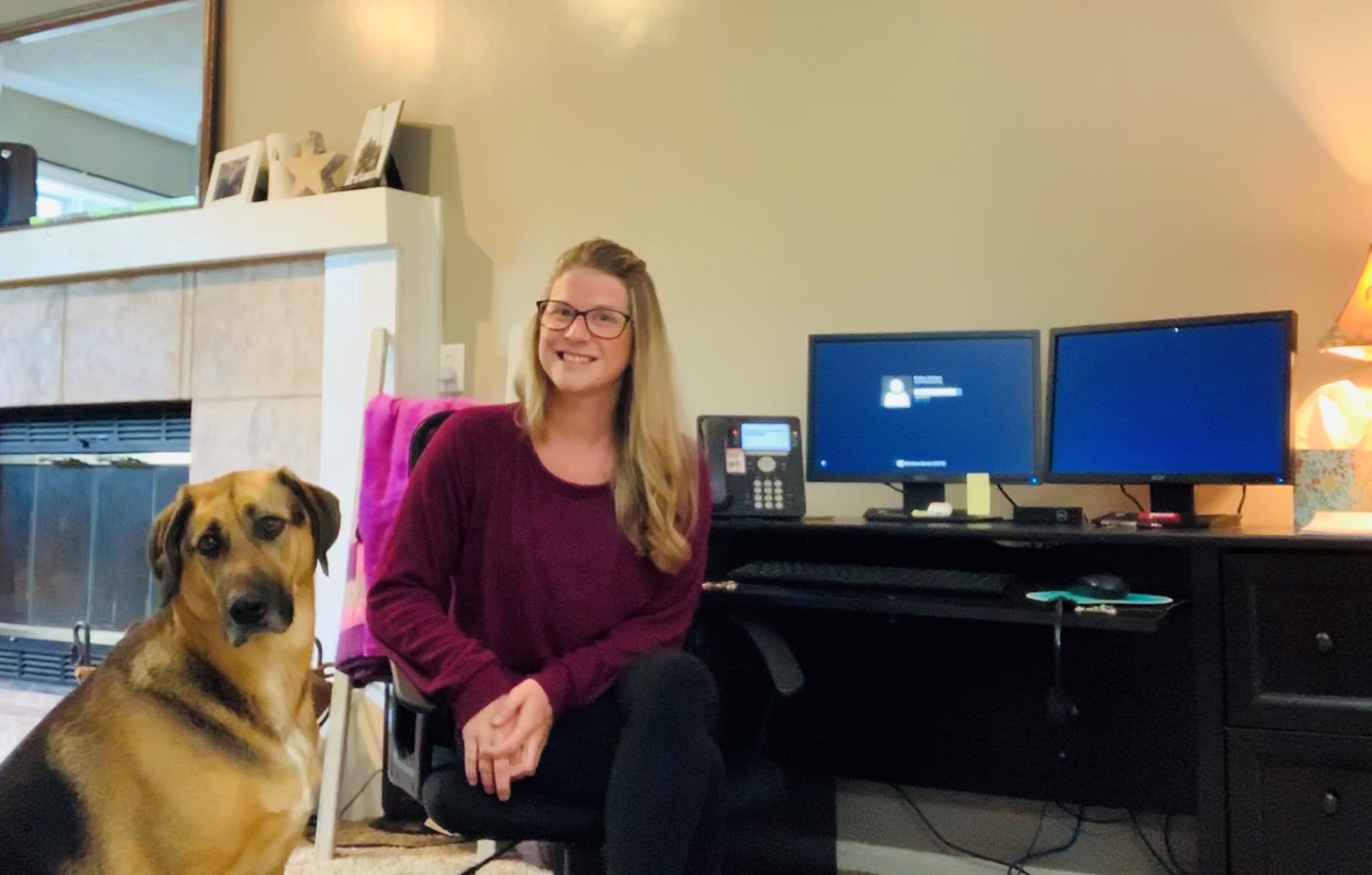 Stay-At-Home Stories
June 09, 2020
While operating under stay-at-home orders, Safeguard is offering a glimpse into the spaces where our friendly faces are grinding away every day. Learn more about our employees and their daily lives from the comfort of their homes.
Name: Kristina "Missy" Springer
Job Title: Vendor Account Management Lead – Inspections
Job Description: Missy's job includes rezoning states, handling escalated issues, and overall assisting with the Inspections team. She currently manages several states for Inspections and Insurance Loss orders.

Home Life: Missy currently works from home in Willoughby, Ohio, with her "co-worker" Sunflower Dixie (Sunny). As you can see, her co-worker joins her daily. She is the only person at home during the day, which she says is nice because her work-from-home space is cozy and large.
Related posts
The 2022 Atlantic hurricane season officially began on June 1, with the National Oceanic and Atmospheric Administration's (NOAA) Climate Prediction Center, a division of the National Weather Service,…
Late last year, Safeguard Properties began contracting with the Military Warriors Support Foundation (MWSF), a non-profit organization that provides a variety of programs for our nation's combat…