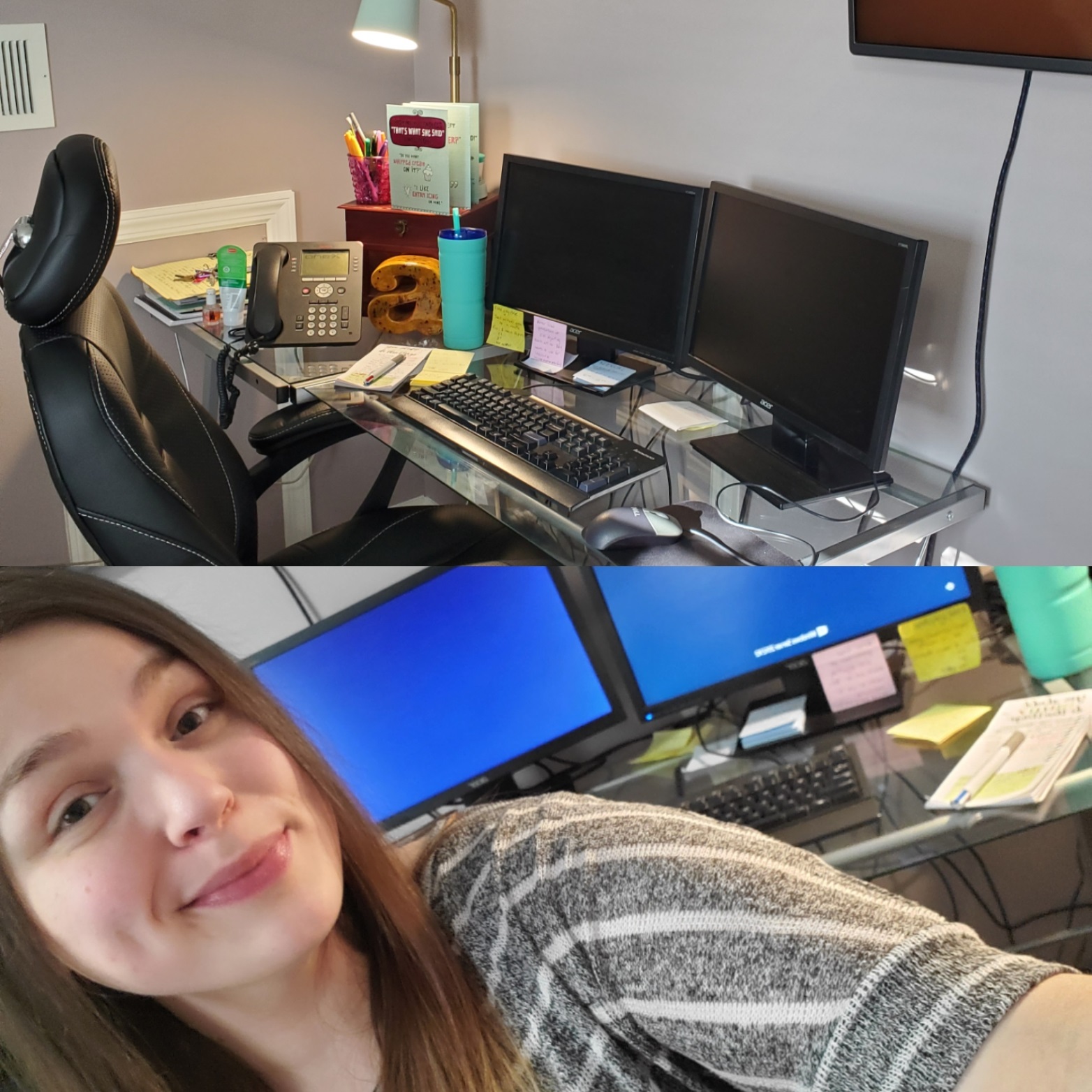 Stay-At-Home Stories
May 21, 2020
While operating under stay-at-home orders, Safeguard is offering a glimpse into the spaces where our friendly faces are grinding away every day. Learn more about our employees and their daily lives from the comfort of their homes.
Name: Amber Trzaska

Job Title: Service Quality Analyst

Job Description: As part of Safeguard's Service Quality Assurance team, Amber helps manage seasonal quality in both the vendor network and Safeguard's internal operations department. She manages the vendor seasonal quality audits, and works various reports to analyze data in billing and reported quality trends. In addition, she assists in managing projects to drive and align seasonal compliance across the board, from in the field quality to internal process improvements.

Home Life: Amber lives in Cuyahoga County, Ohio, with her partner, and a shelf of flourishing plants. She currently works out of her home office, once a quite retreat, the siding project in her development has become a daily soundtrack. While the development continues on that project, she continues to cross off many projects of her own from both her work and personal life.
Related posts
The 2022 Atlantic hurricane season officially began on June 1, with the National Oceanic and Atmospheric Administration's (NOAA) Climate Prediction Center, a division of the National Weather Service,…
Late last year, Safeguard Properties began contracting with the Military Warriors Support Foundation (MWSF), a non-profit organization that provides a variety of programs for our nation's combat…