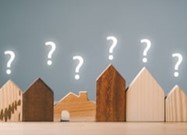 How to Determine Occupancy - Finally Answered
November 19, 2021
What are the key factors in determining occupancy? What are the main details to look for while on-site at a property? These questions, and more, and will be answered by Safeguard Properties COO Michael Greenbaum, along with a panel of experts, during the next installment of the 2021 Safeguard Properties Industry Webinar Series titled How to Determine Occupancy – Finally Answered.
Determining occupancy in the mortgage field service industry is extremely important, and often challenging. At Safeguard, we train our inspectors to look for clues that will help to determine if a property is abandoned or occupied. Some of the clues that help to indicate the occupancy status of a property include:
No personals/empty through windows
Tall grass or yard not maintained
Overflowing or excess mail
Notices or citations posted
Previously-posted vacancy notices
Disconnected or removal utility meters
Property damage or vandalism
Snow not shoveled (where applicable)
Abandoned vehicles
Confirmation from neighbors
While the property preservation industry does not have a clear definition of occupancy, establishing best practices based on the property data provided by both inspectors and contractors alike can help. Best practices, along with multiple quality control checks can help the industry solve the occupancy mystery and protect properties and neighborhoods from blight.
To learn more about how best to determine occupancy, tune into How to Determine Occupancy – Finally Answered on Thursday December 2, 2021 at 2 p.m. EDT. To register, CLICK HERE.
Contact us today to learn how Safeguard can keep your properties protected.
Related posts
The 2022 Atlantic hurricane season officially began on June 1, with the National Oceanic and Atmospheric Administration's (NOAA) Climate Prediction Center, a division of the National Weather Service,…
Late last year, Safeguard Properties began contracting with the Military Warriors Support Foundation (MWSF), a non-profit organization that provides a variety of programs for our nation's combat…