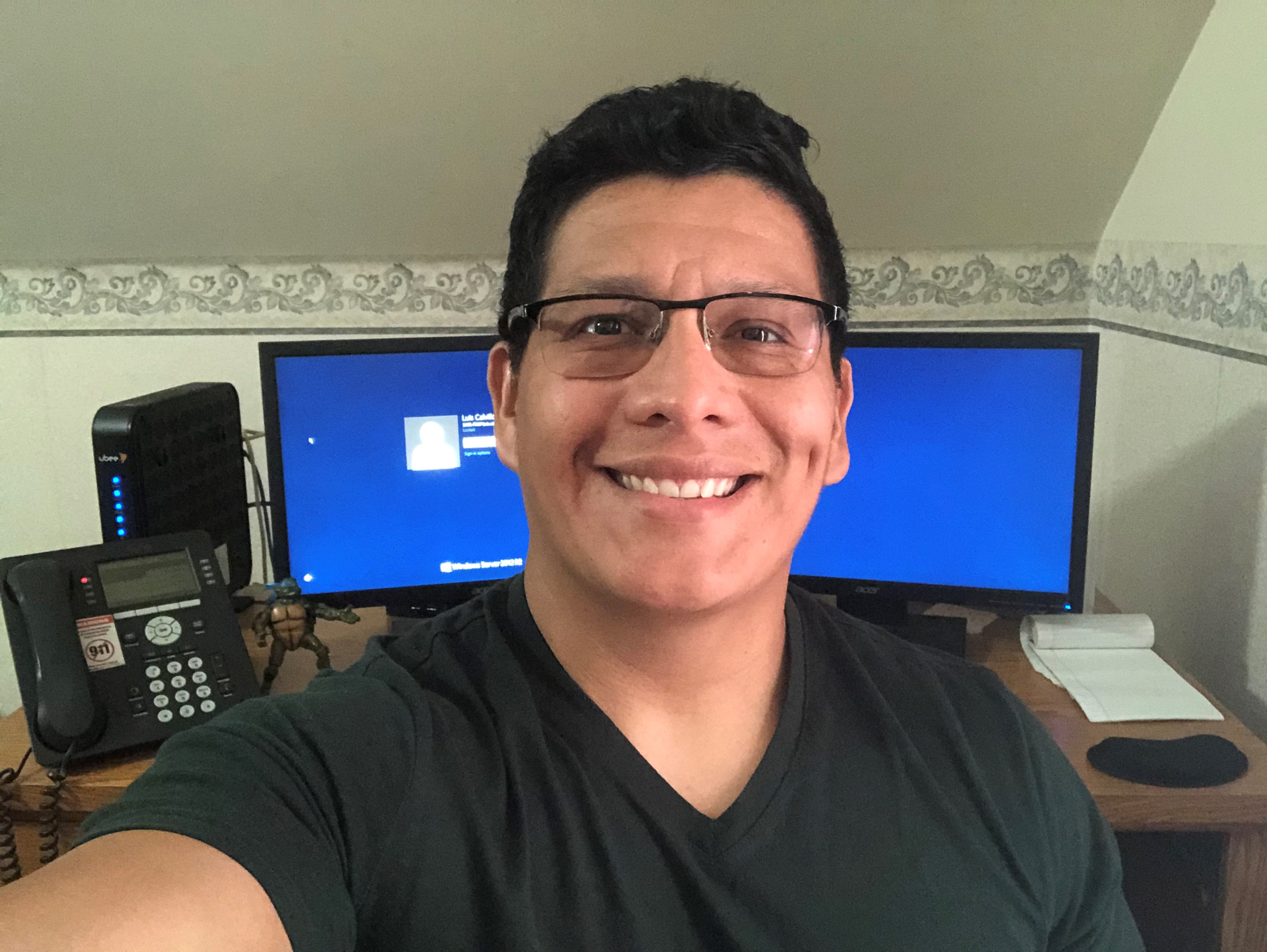 Stay-At-Home Stories
June 23, 2020
While operating under stay-at-home orders, Safeguard is offering a glimpse into the spaces where our friendly faces are grinding away every day. Learn more about our employees and their daily lives from the comfort of their homes.
Name: Luis Calvillo
Job Title: Investor Compliance Specialist
Job Description: As part of the Safeguard's quality control team, Luis completes a high-level review of the initial secure 45 days after it is completed. His main responsibility is to make sure the loan is following the correct path to avoid re-conveyance. The review consists of a photo review of the initial secure, in addition to subsequent inspections and maintenance work orders. Luis also is in charge of opening additional orders to obtain damage reports, obtain bids for any that do not have an allowable, and open orders for necessary work that does have an allowable.
Home Life: Luis lives in a small town called Painesville, Ohio, with his brother, Ivan, and his dog, Achilles (who sleeps all day while he works). His bedroom is in the attic and it is large enough to fit his workstation. His room does get very cold during winter and very hot during the summer, so the window A/C unit is a lifesaver!
Related posts
The 2022 Atlantic hurricane season officially began on June 1, with the National Oceanic and Atmospheric Administration's (NOAA) Climate Prediction Center, a division of the National Weather Service,…
Late last year, Safeguard Properties began contracting with the Military Warriors Support Foundation (MWSF), a non-profit organization that provides a variety of programs for our nation's combat…